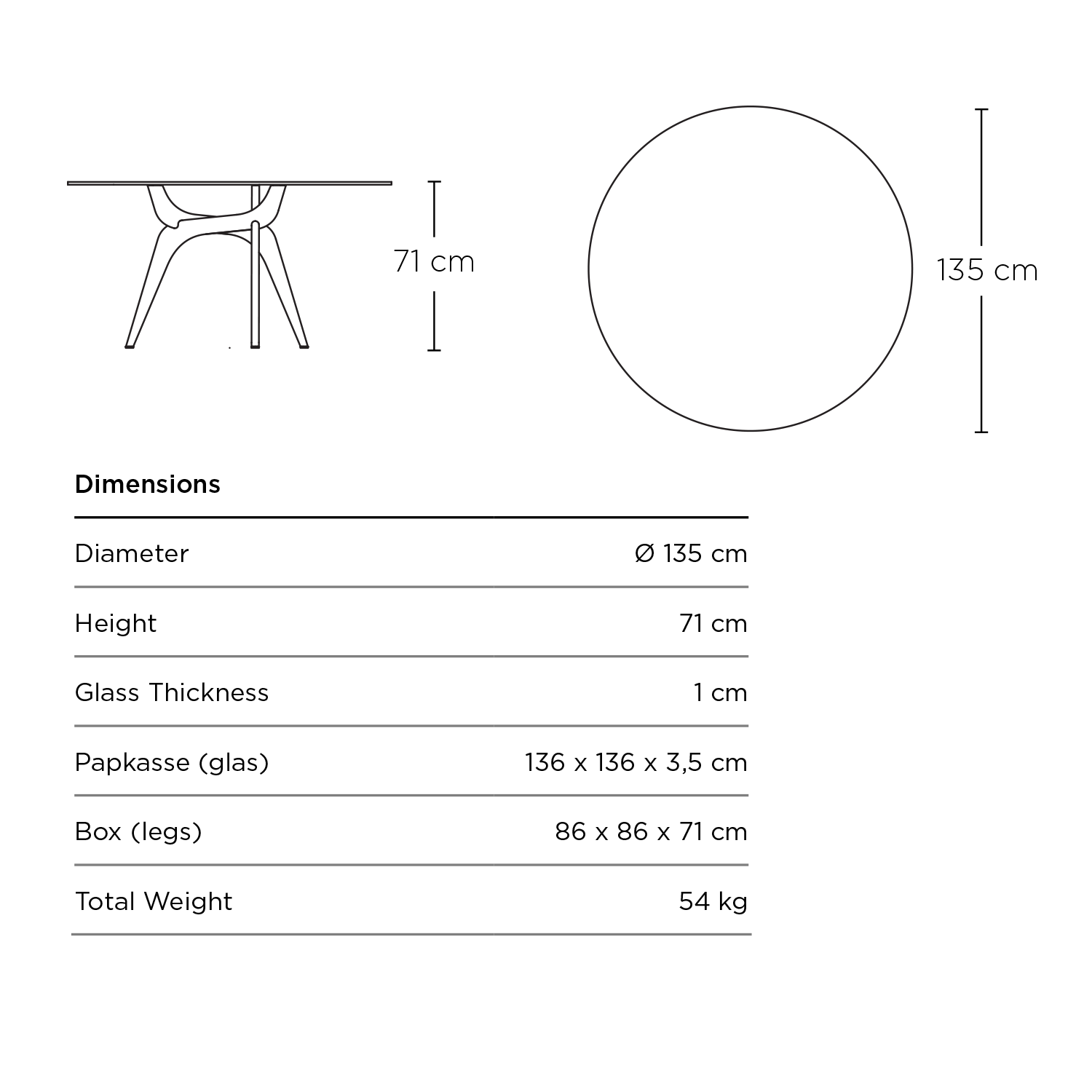 TRIIIO Dining Table
from 28.470 kr.
Originally designed in 1958 by Danish architect Hans Bølling, the table's unique, sculptural appearance is as timeless as it is unique.
A striking, twisted oak base, resembling the growing branches of a tree, unites with a sleek glass tabletop, forming an elegant design statement.
TRIIIO Tables' tinted glass and accents of brass give the table a contemporary feel and allow to focus on the leg construction.
By combining a playful wooden leg construction with a floating glass tabletop, the tables manage to establish an almost poetic harmony between the simple and the sculptural.
Hans Bølling
"It has been an immense joy to experience a sketch and prototype I made when I was 27 years-old in the hands of the skilled craftsmen; to see them work their magic and witness how simple and elegant amendments have transformed my original sketch into three present-day tables with a timeless quality."
TRIIIO Dining Table carries the values reminiscent of the period when Hans Bølling first sketched the design.
The Krüger family has maintained a very close relationship with Bølling for three generations, since the earliest days of his architectural work in the 1950's. He considers wood a divine material, and the shared passion for wood brought the family and the architect together.